Follow The Stars Collection
De Follow the Stars Collection bestaat uit 6 prachtige Cat Eye kleuren. Creëer mooie cateye effecten door gebruik te maken van de magneet.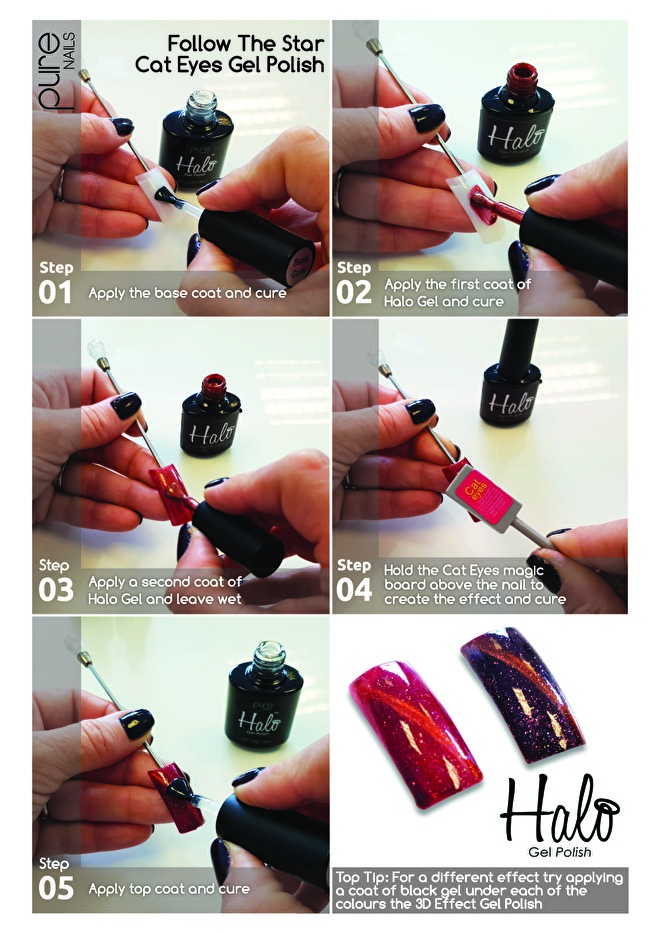 Let op: we hebben er alles aan gedaan om de gelijkenis van de kleur en afwerking van onze gellak te reproduceren. De weergave van kleuren is echter beperkt door technologie en kan variëren als gevolg van scherminstellingen.
Halo Gel Polish is vervaardigd volgens de allernieuwste cosmetische eisen en formules en biedt de nagelstyliste heel wat voordelen zoals:
- gebruikersgemak
- de fantastische glans en de enorme kleurdiepte,
- zorgt minstens 14 dagen lang zorgt voor een krasbestendige langdurige glans
- UV en LED-uithardbaar.
- Kan worden gemengd om je eigen kleuren te creëren
- perfect voor nail art!
- kan eenvoudig worden verwijderd zonder de natuurlijke nagel te beschadigen.
- Kan worden gebruikt op kunstnagels en natuurlijke nagels.
- Halo Gel Polish voldoet volledig aan de Europese normen en is cruelty free!